This week I had the pleasure of interviewing Tessa from House of Wonderland
https://www.etsy.com/uk/shop/HouseOfWonderland/.
Her work always attracts my attention as it is quirky, original and a bit odd ( in a good way!)
Tessa sells a range of products in her ETSY shop from pendants to tins to journals. My favourite products at the moment are these tins filled with mints.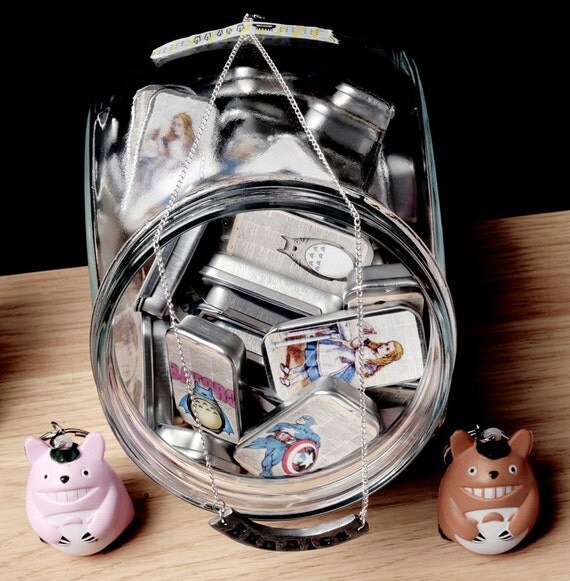 Tessa studied Art & Design whilst at college in Skipton, Yorkshire where she developed a passion for innovative craft and design. Tessa is constantly inspired by Japanese and vintage styles as well as her own children. This has resulted in colourful, unique designs.
Tessa uses the age old method of 'trial and error' whilst playing around with new materials. . I use this myself! It really helps you to understand what the materials can do and how they react with others.
With such a wide range of products in her shop I was keen to find out how Tessa organized her work. She replied that all the new products are made in batches so they are all 'ready to go' and so customers are not kept waiting. I can vouch for this. My map pendant was quickly dispatched and well packaged.
I asked Tessa how she found the time to make when she is so busy selling? How do you organize your time?
She replied ....I don't sleep!... :D ....I plan new ranges to make very carefully. I plan every aspect of them, how I will make it, what would be the best material to use, where can I get this material etc, etc. Once every aspect is planned I then buy everything in one go. Which means... lots of happy post! Whoo hooo! As they are all planned and I know exactly what to do it's faster to get the products made and a lot more organised!
My favourite items in the shop are the Alice inspired creations. I wondered if Tessa had a favourite.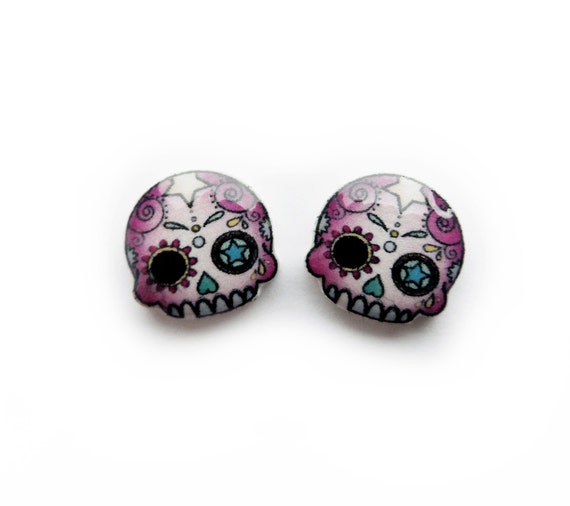 My personal favourites are the tattoo pieces. I have a phobia of needles and I am way to scared to get a tattoo! So the jewellery is a perfect choice for me! One of my favourites is the new tattoo compact mirror in collaboration with Elektrisk Tatovering.
and finally I asked for a TOP TIP for selling on line.
Network! Network! Network!