I'm still going with the September Embers listing club despite a few wobbles this week. I've got a new batch of items fresh from the kiln and have been sanding and gluing like crazy. My favourite is this blue pendant which apparently looks like a charm to ward off an 'evil eye'.
It will be listed for sale as soon as I finish this. Please click on the pic!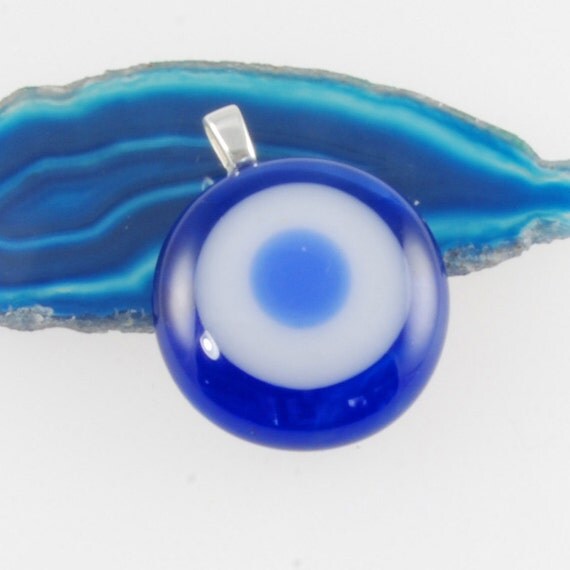 A collection of vaguely bluish items from team members today. Please click on the picture to go straight to the shop.
Cufflinks - Alibali Jewellery
Bracelet - Esme Dodsworth
T-shirt - Hugs and Kisses
Naming Day Memory Book - Dottie Designs
Hat - Booties by Dannie
Turquoise Felt Flower Brooch - 'Blooming Petals' - made by Lolly