The best homemade lemonade tasted has to be from The Hotel Con Corazon in Granada, Nicaragua. I drank gallons of the stuff! Each country we visited had it's own local soft drink. Lemonade was a favourite but we also had pineapple, papaya, and various other fruit mixtures. Some were better than others. Some had even slightly fermented and were quite revolting!
Today with my new squeezer from Mexico me and my helper tried to recreate lemonade. Well the squeezer broke on the first squeeze and we resorted to our traditional glass one.
1 cup of lemon juice (about 6 lemons)
First make a syrup by dissolving 1 cup of sugar in 1 cup of water.
Mix and add 3 more cups of water.
We poured ours into a lovely bottle and added a tag. Keep in the fridge.
Easy peasy lemon squeezy! Couldn't resist that one.
Had a quick search for lemon related products and look what I found!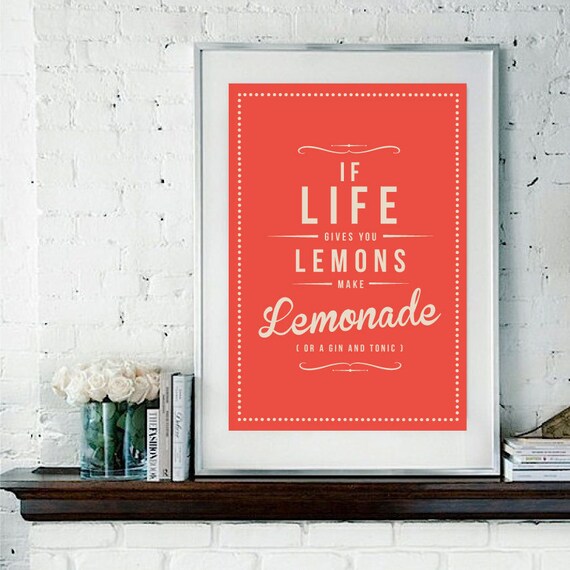 Inspirational quote by Rock The Custard
The lemonade would look great served in one of these pitchers.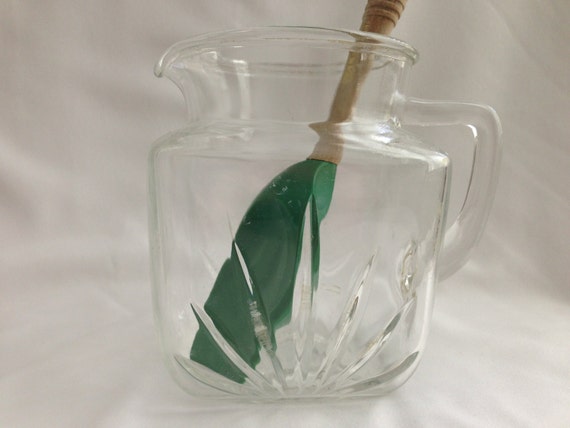 My Vintage table 2 U
And how perfect is this print.....
Purdey and Blue