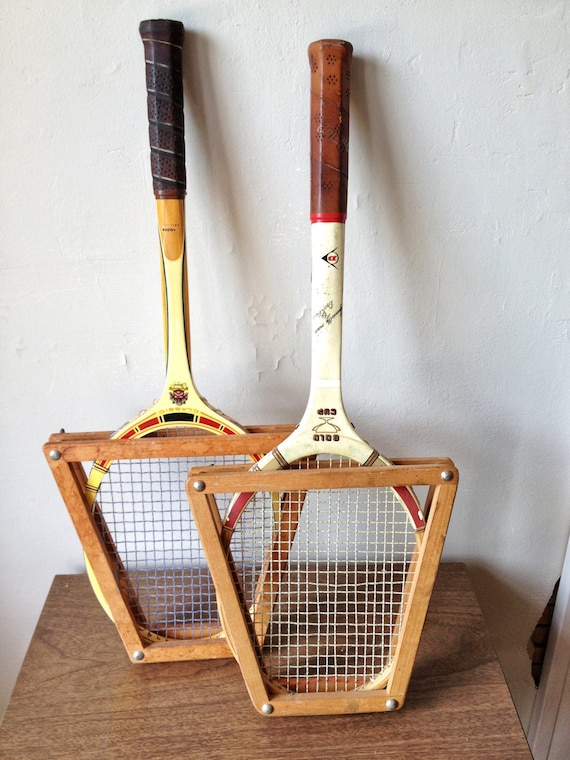 Vintage Pair of Wooden Tennis Rackets with Wood Press by PickleVintage
I'm not much of a tennis fan and the thought of running around a tennis court fills me with horror but I have to admit I do quite like the way we Brits get excited about Wimbledon. Henman Hill, Murray Mound we love to get behind our players.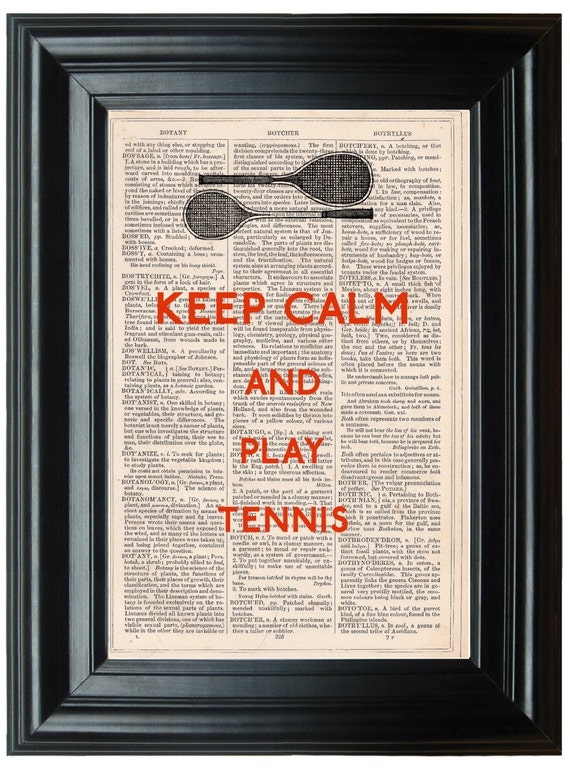 Keep Calm and Play Tennis dictionary art print by PeregrinJewellery
Did you know that it's the oldest tennis tournament in the world. It started in 1877. I've never been but I'm sure I would enjoy some strawberries and cream washed down with a glass or two of Pimms. I love this tennis inspired set of stone coasters.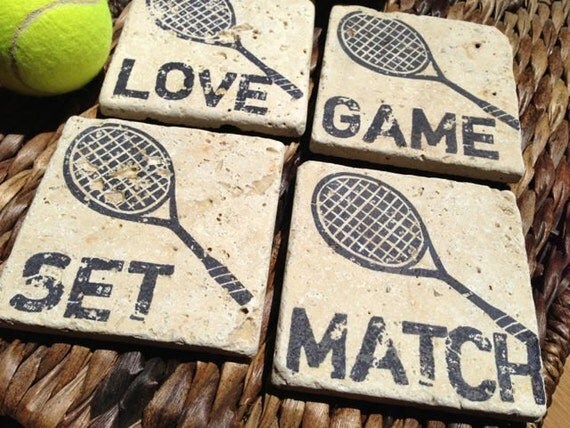 Tennis Love, GAME, SET, MATCH Natural Stone Coaster Collection (4) by DandWstonecrafts
Did you know the total prize fund this year is a jaw dropping £22 million. Suddenly my boys might be enrolled in tennis lessons!
My final tennis inspired item today is this fantastic upcycled change purse. What a fabulous idea!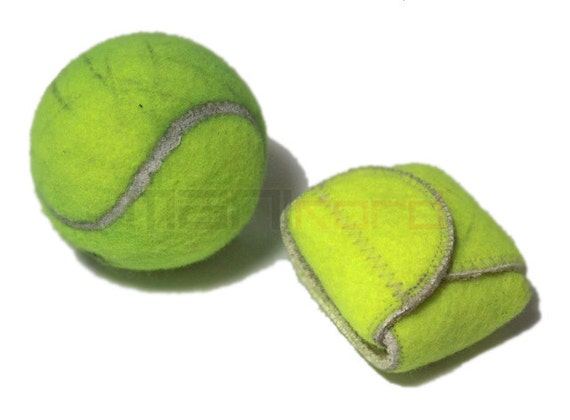 Recycled Tennis Ball Mini Bag/ Change Holder by

MANIkordstudio