I believe in pink. I believe that laughing is the best calorie burner. I believe in kissing, kissing a lot. I believe in being strong when everything seems to be going wrong. I believe that happy girls are the prettiest girls. I believe that tomorrow is another day and I believe in miracles.
Audrey Hepburn
Baban Cat
Infiniti
Ann Chandler Originals
Damselfly Gemma
Sew Flair
Jessicas Jotters

......and my own pink pendant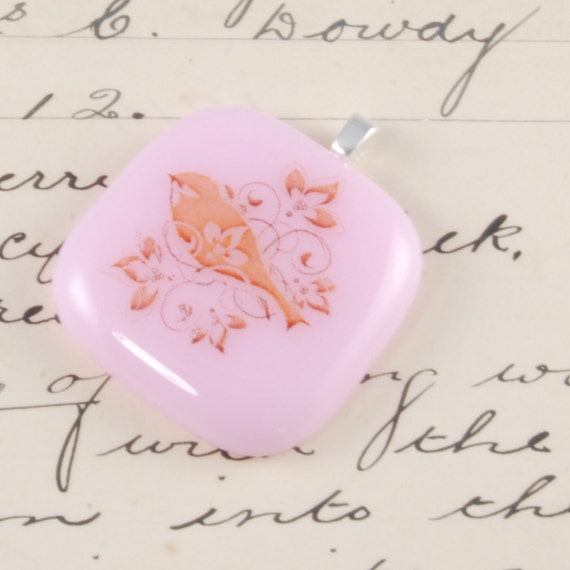 A selection of items from my Folksy teams mates October Owls. Yes, I am trying to do both Folksy and Etsy Daily listing clubs. I hope I can keep up. I guess I'm having a bit of a competition between the two. I'm really going to give it my all until Christmas. I've put in a new order today for glass and made leaflets for book bags, I've made posters for classes, blogged, stumbled and generally hurt my fingers typing!